Click here to view original web page at www.ribaj.com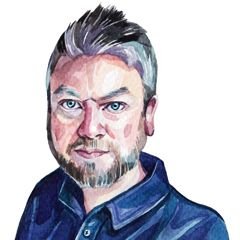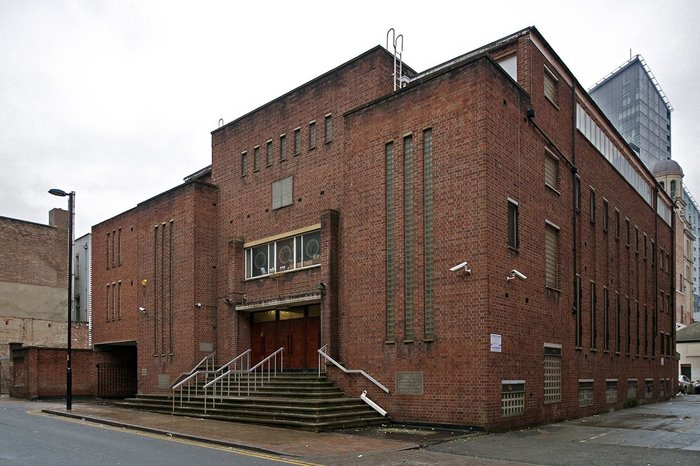 A multi-layered augmented reality, in which the former buildings of Manchester are reinstated on their original sites for visitors to walk around, could be end result of a project led by Manchester School of Architecture.
Researchers at the school have partnered with The Modernist Society and the archives centre at Manchester Central Reference Library for the 'Next Generation of Immersive Experiences' project, which aims to exploit cutting edge 3D technology to bring the city's former buildings back to life.
The idea is to create a fully accessible survey record that people can experience as an alternative to basic drawings. Richard Brook, lead researcher and principal lecturer at Manchester School of Architecture told RIBAJ: 'Often when new development is taking place, one of the conditions of demolition is to make a survey of the building to be lost. Although it's possible to create a high quality 3D laser scan, often the client just requests a 2D paper record to satisfy the planning condition, which gets put in a drawer somewhere and forgotten.
He adds: 'This project imagines the creation of a model as a rich and layered version of a building brought to life through the collation of social, cultural, technical and visual archival sources.'
1 of 2

Inside the model.
The project will explore a number of technologies, but an initial pilot is likely to produce a virtual reality model of the existing Jackson's Row synagogue in Manchester. It will be produced in the games engine Unity using a mix of laser scans and digital photogrammetry. The building's cultural significance, and the fact that it was the first new building in the city after 1945, made it an obvious choice for the team.
Users would be able to walk around the detailed model and access a variety of enhanced digital material taken from the archives, such as the original architect's drawings overlaid 1 to 1 on the space, or documentary films projected onto a virtual plane in the space.
If the pilot is a success, the team plans to develop a geo-located mixed reality model that would enable users, wearing a headset like Microsoft Hololens, to walk around former buildings in the actual streets where they once stood. The 3D models would be overlaid on the real world view of the contemporary buildings that replace them.
However, this approach faces technical obstacles, says Brooks. An algorithmic patch will need to be created to align the original survey points used to create the 3D models and GPS triangulation, which is used by the headset to locate the building in space, to improve accuracy.
'It's a big challenge but if the pilot is successful that's where we want to take it. It could theoretically be possible to create a 3D accessible survey of every building from now to eternity and generate a city within a city,' he concludes.